(1) YBhg. Datu Ik Pahon Joyik
Acting Deputy State Secretary (Rural Transformation)
Deputy Chairman of the State Disaster Management Committee
Former Permanent Secretary, Ministry of Tourism, Arts and Culture. Deputy Chairman of Sarawak Tourism Board since August 2016. Permanent member of Malaysia Pepper Board as representative from Sarawak State Government. Awarded Darjah Bakti Sarawak on 2010, as Permanent Secretary, Ministry of Tourism, Arts and Culture Sarawak Tourism Board.
(2) Sr. Dr. Noralfishah Sulaiman
Country Principal Investigator – MOBILISE Malaysia
Senior lecturer of Faculty of Technology Management and Business. The Head Researcher of KANZU Research: Resilient Built Environment. Field of expertise including; Built Environment, Social Sciences, Islamic Real Estate, Facilities Management, Building Management and Services. Holds PhD in Property and Facilities Management from University of Salford, UK.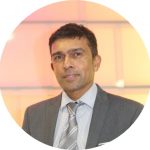 (3) Prof. Terrance Fernando
Principal Investigator of the MOBILISE Project THINKLab,
University of Salford, Manchester, UK
Director of the THINKLab at the University of Salford.  Research interests including; Urban Planning, Collaborative Engineering Workspaces, Urban Simulation and Future Media Platforms. Holds a PhD in Computer Science (UMIST), MSc Microprocessor Engineering & Digital Electronics (UMIST) and BSc (Hons) Electronics & Telecommunication Engineering from University of Moratuwa.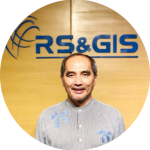 (4) Mr Awang Abdullah Razak
Chief Executive Officer (CEO), RS & GIS Consultancy Sdn. Bhd
Manager Director of RS & GIS Consultancy Sdn Bhd.  Expert in Geospatial Technologies. RS & GIS provides expert advice, intelligent information outcomes, and professional project support services, backed with proven mapping technologies, and innovative thinking to deliver real results to clients.